The holiday season is just around the corner: Halloween, Singles' Day, Black Friday, Cyber Monday, and Christmas. No wonder most businesses make a huge percentage of their sales in the final quarter. In the last 4 years, the share of holiday season e-commerce in total U.S. sales has more than doubled, reaching the ultimate high of 13.6% in 2020!
This is the time of the year that shoppers were waiting for and they are going to flock to the websites eager to buy. However, this tremendous increase in website visitors can cause a lot of stress in e-commerce business owners and digital marketers.
Let's make sure that your e-commerce business is ready for this most hectic and most wonderful time of the year!
Important e-commerce dates 2022:
Halloween: October, 31
Singles' Day: November, 11
Women's Entrepreneurship Day: November, 19
Thanksgiving: November, 24
Black Friday: November, 25
Small Business Saturday: November, 26
Cyber Monday: November, 28
Giving Tuesday: November, 29
Green Monday: December, 13
National Free Shipping Day (US): December, 14
Super Saturday: December, 17
Christmas Eve: December, 24
New Year's Eve: December, 31
Add these dates to your marketing calendar and make the best out of them!
This is the time for family and friends, so people are more likely to buy gifts for their loved ones. With a clear plan and efficient tactics, you can turn the holidays into a winning business season.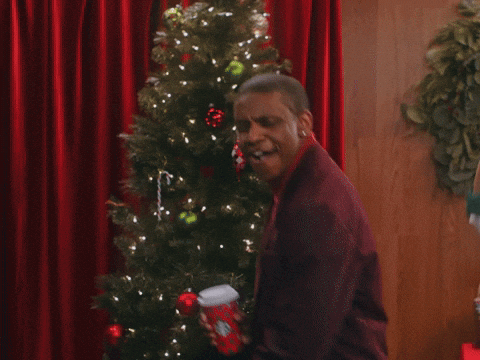 1. Check Your Stats
First of all, start by reviewing your data. Here are some things to keep in mind:
Successful campaigns
Popular products
Traffic sources
Average order value
Revenue
Competitor analysis
2. Prepare Your Content
Check your SEO and adapt your content for the holiday season. Revamp those product descriptions with keywords that performed well. Prepare holiday graphics, mockups, banners, headers, and photos well ahead of time. Remember, you're on a tight schedule, and you should be prepared to tailor your website for the holidays with a few strategic changes.
Don't neglect your blog!
This is the time to take your content to the next level. Use the power of your blog with strategically written and optimised posts. Research topic and focus on what people are searching for at the time. These posts are great for SEO and useful for your visitors.
3. Research Sales Apps
Research sales apps that work well with your platform, such as countdown timers, product recommendations, discount wheels, and other incentives.
Check out this list of best sales apps for Shopify users:
4. Simplify Your Navigation
Complicated and unclear navigation will frustrate people and make them leave your website. Clear and straightforward navigation is especially important during the sales season because buyers are often constrained by time.
Here are some things that you can do to make their experience on your website smooth and easy:
Test and configure your search function
Add a filtering option to the results page
Add sorting options to the results page
Create Holiday-focused categories
5. Prepare Your Marketing Strategy
Social Media
Preparing your website won't get you far unless people know that your products exist!
Here's what you can do to increase your social media presence with minimum stress:
Plan, prepare, and schedule your social media content well ahead of time
Publish holiday focused content
Engage your followers in your stories
Prepare and post social media games
Share your offers
Ask questions
Run contests and giveaways
E-Mail Marketing
By now you should have a mailing list, but if you've started recently, holidays are also a great time to significantly increase that list by adding new customers and subscribers. Use customised pop-ups and landing pages to take advantage of the increased traffic. Offer your visitors incentives in exchange for their email addresses.
Tag and segment your subscribers in order to send them personalised campaigns. Make your subscribers feel special by giving them exclusive offers, early access to sales, or discount codes. Send them reminders to do their gift shopping now when it's going to be delivered on time and without waiting in long lines.
Increase the sense of urgency by including deadlines in your promotional emails.
Use your transactional emails to promote and upsell your products as well. Always include a straightforward call to action.
Save these examples of calls to action to include in your promotional emails:
Save today.
Yes! I want one.
Forward this email to a friend.
Reveal my mystery coupon!
Don't delay. Save now!
See deals just for you.
Shop Santa's favourites.
Find gifts for your quirky friend.
Prepare and schedule a series of targeted emails and newsletters well ahead of time. Bear in mind that you will be too busy during this hectic period to strategise and write emails, and if you try creating content as you go, you won't have enough time to be creative.
Ads
Prepare a marketing strategy and budget for the holidays. You might want to increase your advertising budget during this time, so make sure that it pays off. Decide what kind of ads you want to post, plan your ads content, prepare graphics, and write copy ahead of time.
6. Don't Forget the "Boring Bits"
When the traffic to your store is increased, there is a good chance that opportunities for things to go wrong to increase as well.
Shipping
Point out your shipping policy, rates, and timings for all products on your store.
Return Policy
Since people are buying gifts for others, it can happen that they get the wrong size, colour, or simply something that the recipient already has. Make sure that your returns policy is highlighted, detailed, and very clear so that your visitors feel that they can trust you.
Holidays are a wonderfully crazy season, which can be very stressful and overwhelming for a small business owner UNLESS you prepare on time. We hope that the list we've compiled here helps you out.
---
If you feel that time is too short and you can feel panic creeping in, we can help you in two ways:
1. Check out our Strategy Call. We'll give your web store an audit, optimise your Instagram account, and during the call we'll set up a map for you that tackles your weak spots and gets your web store ready to sell before the holidays begin!
2. You simply do not have the time to create all this content yourself? Again, we've got your back, both with our Content Fuel packages and our Content Creation services!