How many times have you found yourself with your finger hovering above that 'Boost Post' button? It's there, it's quite inviting and promising, but before you go ahead and hit it, make sure that you know that this is the right path for you.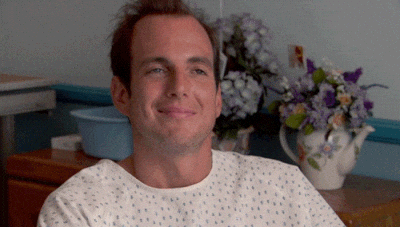 As a small business owner, you can't afford to waste money on advertising that does not deliver results. Depending on what your desired outcome is, there are two paths that you can take: boosting a post from your feed or placing an ad in the Ads Manager and both of them have their own set of benefits.
Boost: Simple Reach
Let's take a closer look at what it really means to boost a post.
Boosting a post is relatively easy and straightforward. You can boost any post directly from your feed by pressing the 'Boost Post' button. It will take you to a simple set of options where you'll pick your target audience based on their location, gender, age, and interest. You can create and save audiences, and, importantly, you can pick only one audience at a time. Afterwards, you will set the budget and assign a timeframe, and within minutes you'll be ready to go.
A Boost will allow you to add a simple CTA such as 'Learn More' and 'Shop Now' to your existing post. And it will enable you to optimise for several diverse goals:
Link Clicks – you can lead your audience to your website
Post Engagements – you can maximise interactions with your post (likes, comments, shares, saves)
Messages – your audience will be able to message you directly with their inquiries
A boost will help you reach a wider audience, it's intuitive and easy to set up, and it seems quite affordable.
However, if you are interested in results beyond reach and post impressions, you might consider another option.
Ads Manager: Creative Control
If you have a more specific goal in mind, building an ad campaign in the Ads Manager would most certainly be a better option. Meta Business Suite and Ads Manager do have a bit of a learning curve, but it's very worth it since you gain control and valuable insight into your marketing efforts.
First of all, you will be able to choose from a much wider selection of campaign options:
Awareness (Brand Awareness and Reach)
Consideration (Traffic, Engagement, App Installs, Video Views, Lead Generation, and Messages)
Conversion (Conversions, Catalogue Sales, Store Traffic)
In Ads Manager, you have much more control over your budget and how it is being spent. You can optimise your budget delivery for maximum impact through a number of options:
Standard or Accelerated Budget Delivery, if you want to make a big impact and spend all of your budget quickly
Lifetime and Daily budgets
Ad scheduling, which allows you to set when exactly you want your ads to run – which time of the day, which days of the week, etc.
Cost Control with Cost Cap and Bid Cap which limits the cost per click or bid
Ad delivery optimisations which include Reach and Engagement
With Ads Manager, you will be able to do advanced targeting with more than one audience type, complex combinations of audiences, overlapping and lookalike audiences, and specific exclusions of users within your audience.
You can select your ad placement across all Meta ad properties, including both Instagram and Facebook feed, Stories, Ads Network, and Messenger.
And last, but most definitely not least important, is the creative flexibility provided by the Ad Manager. Unlike with Boost, here you can create dynamic ads, you can use an existing post (without the set limitations of the 'Boost' option), or you can make a brand new ad from scratch.
Ads Reporting will provide you with valuable in-depth data that you can use for your reports and further development.
The Verdict
Finally, the decision is completely yours and it depends on what outcome you want to see: whether you want more followers, more engagements, and eyeballs on your popular posts, or something more specific, such as more visits to your shop paired with superior flexibility and control over your budget, placements, and reporting.
Still in doubt? Or you simply need some inspiration? Keep in touch with us on our Instagram profile!